VAWT-X Energy's turbine design has achieved best-in-class performance. It also provides best-in-class yield, distributes loads evenly and minimises fluctuation over the course of a full 360-degree rotation.
80kW Units
80kW Power Curve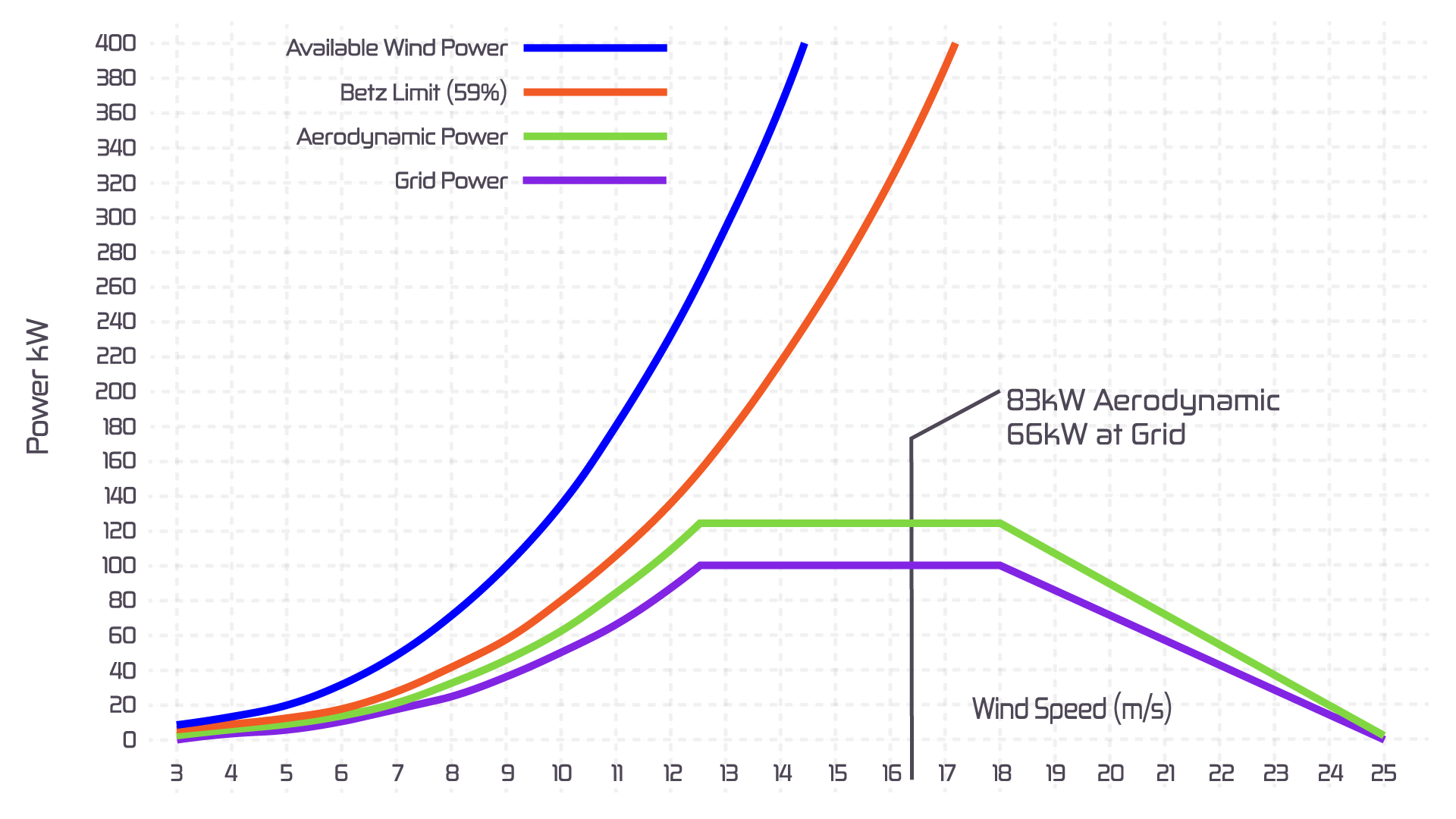 80kW Annual Power Output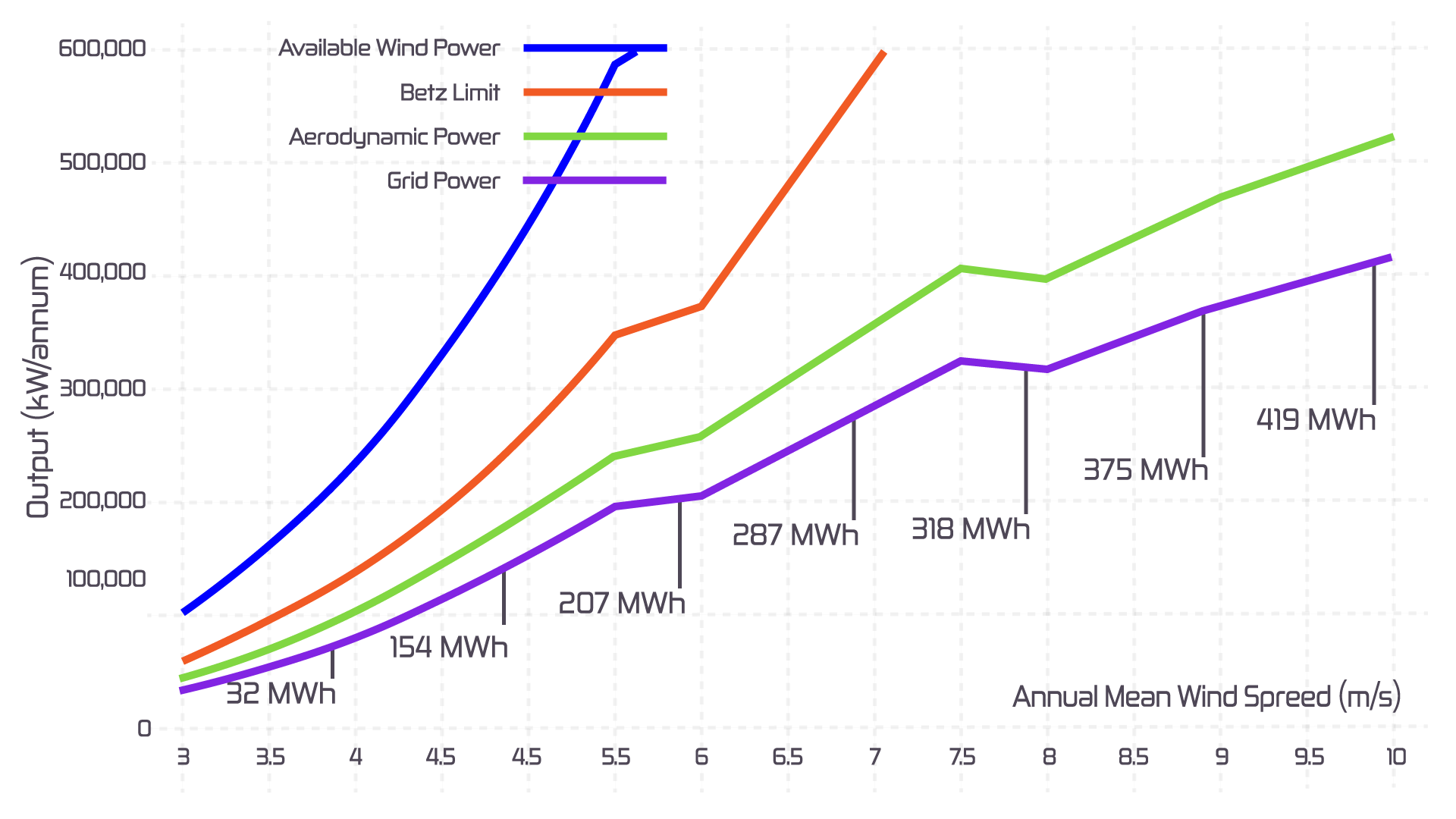 6kW Units
6kW Power Curve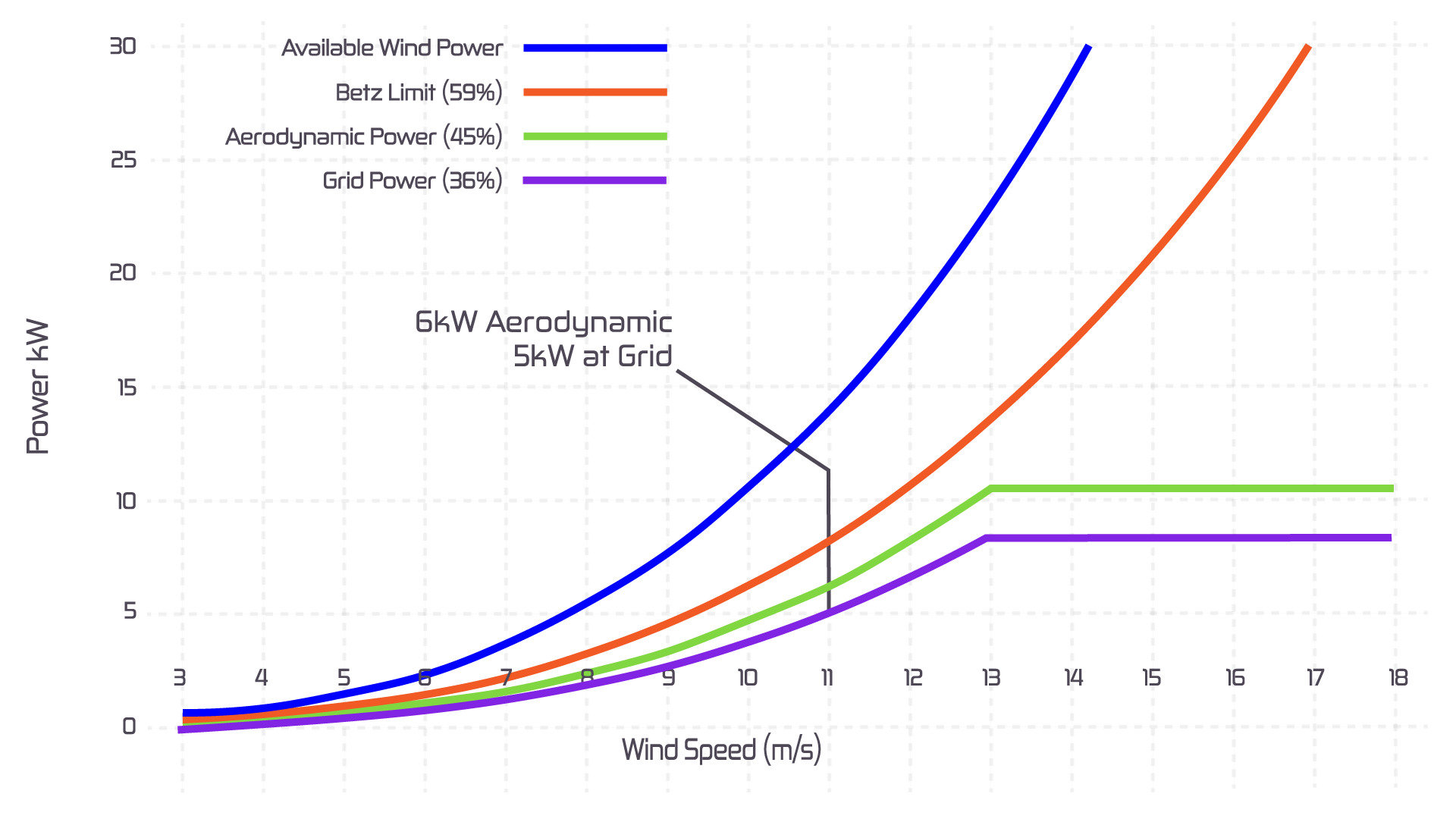 6kW Annual Energy Output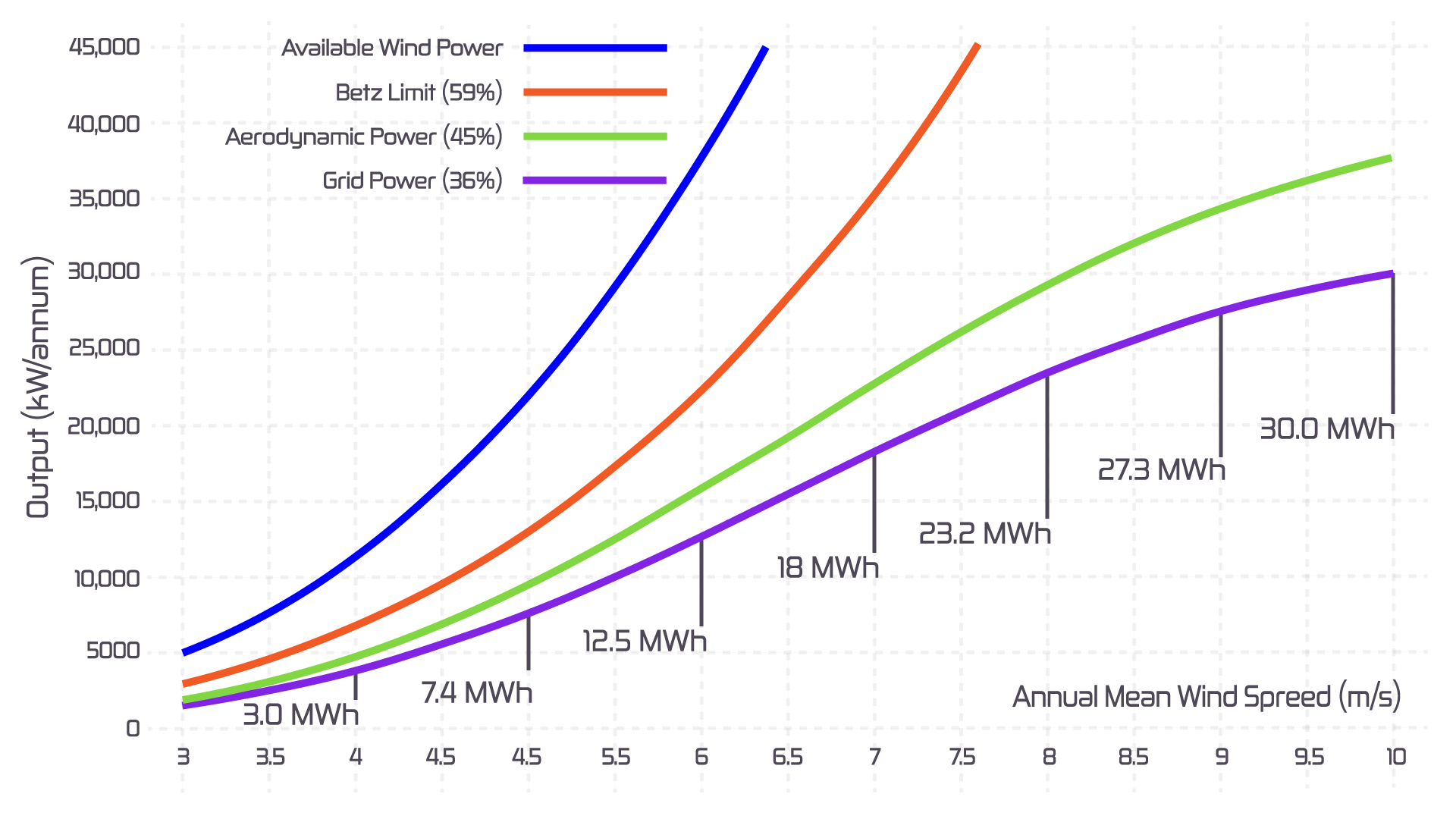 Our testing has demonstrated that our air-foil design transforms 45% of the wind energy into kinetic energy and is capable of achieving a capacity factor of more than 36%.
This is more than any other vertical axis wind turbine design and on par with the best horizontal axis wind turbines!