Careful wind turbine siting is an essential and critical part of installing any wind power system. Accordingly, once our prototype testing is complete, VAWT-X Energy will provide bespoke solutions for your wind energy project.
Firstly, wind turbines must be mounted in a site with good wind speeds, well above ground clutter in the strongest, smoothest winds. In an open site, with little ground clutter, a wind turbine can be located almost anywhere — unfortunately, there are almost always some major obstacles.
Although vertical axis wind turbines are by nature always facing the wind, our wind site assessors nevertheless begin the process of siting a wind turbine by analysing the prevailing wind direction. This is to determine whether obstacles are positioned between the intended site and the path of the prevailing wind. Once an ideal site has been determined then the entire rotor is mounted 9 metres above the tallest obstacle (including trees) within a 150 metre radius.
A wind rose is used to provide a graphical representation of wind direction and also indicates the percentage of total wind energy from each direction. In the wind rose below, the wind blows predominantly from the southwest.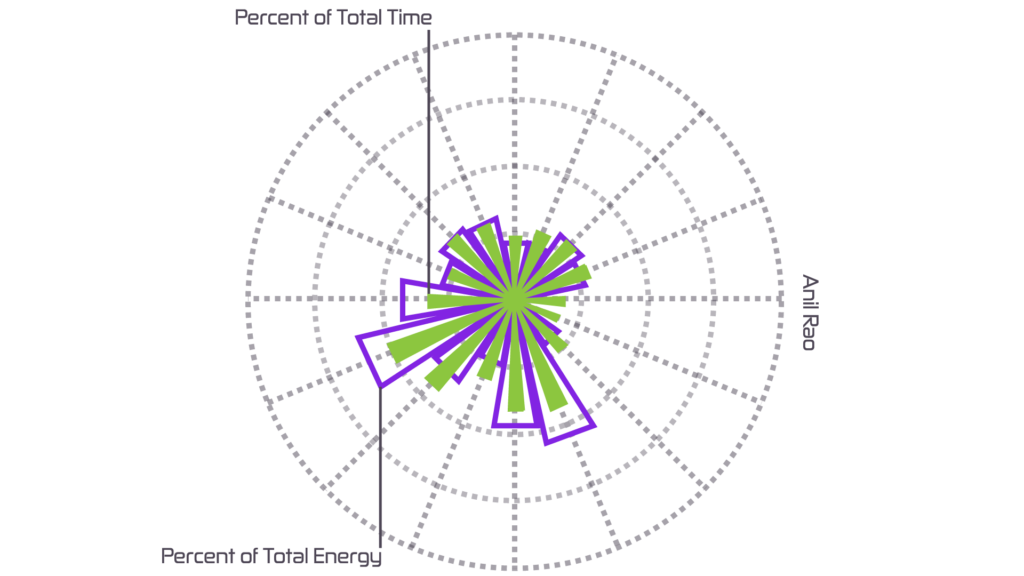 The length of the spokes around the circle of the wind rose indicate how frequently the wind blows from a particular direction. The longer the line, the greater the frequency. Although wind blows in different directions at different times of the year, or even within the same day, it arrives from one or two directions predominantly over the course of the year.
Please contact us with your energy requirements, budget and location (post code and/or grid coordinates). We will do the rest!